Party Coach Bus: Seats 47. Fully equipped with one washroom, 6 TVs, a DVD player and CD player and a Karaoke system with a kick-ass sound system (ear plugs are suggested). The interior is roomy with lots of head room and the best in comfort with air ride suspension so you are not bouncing around in the bus. The seats recline and also have with head and arm rests.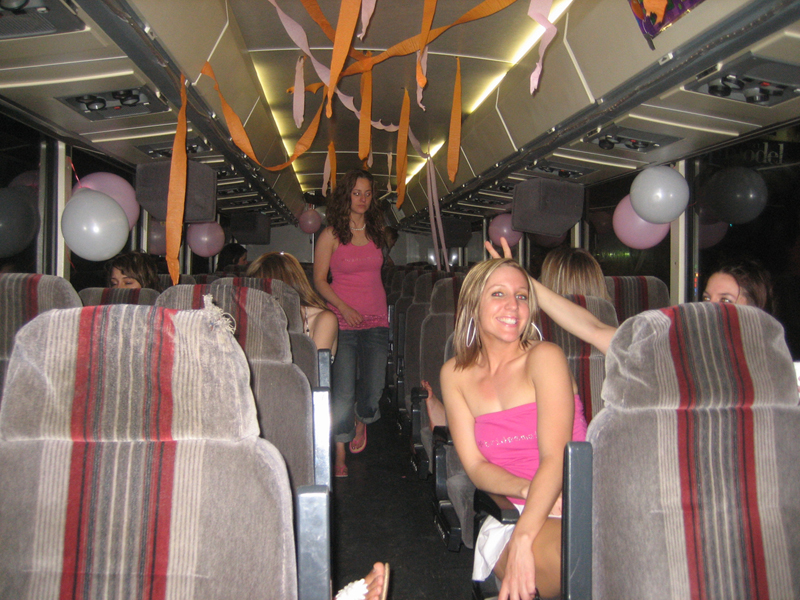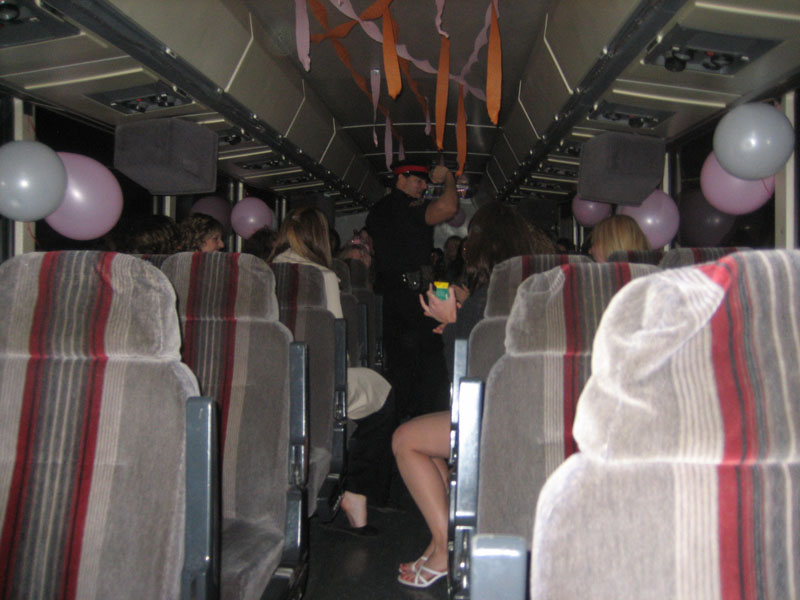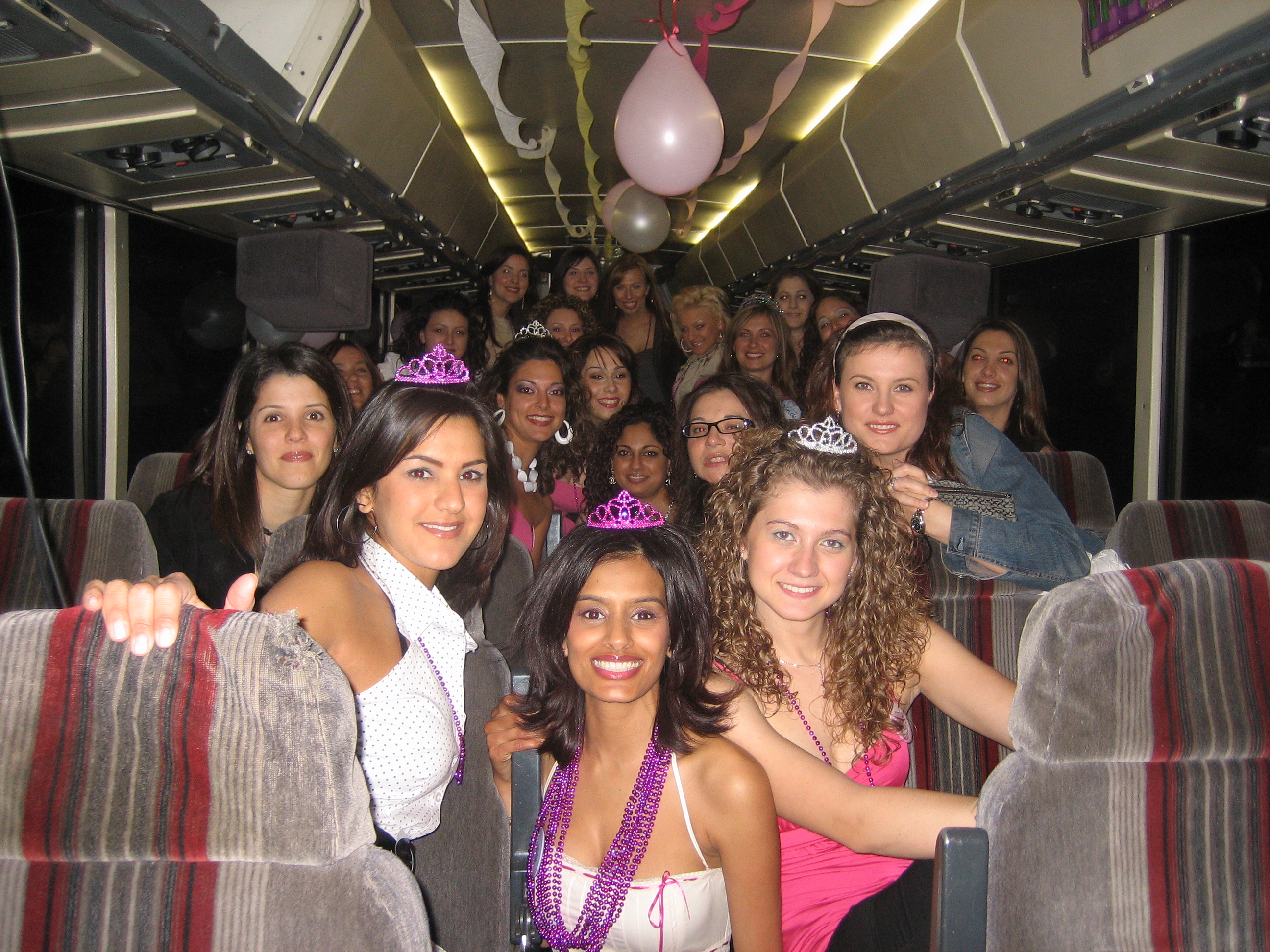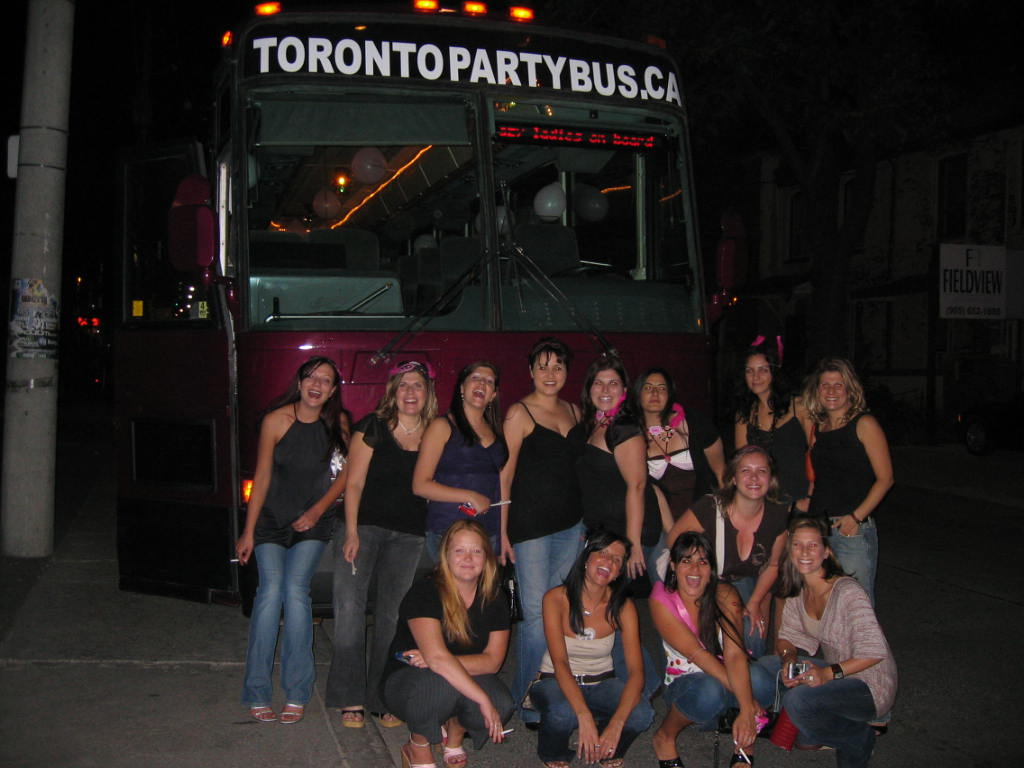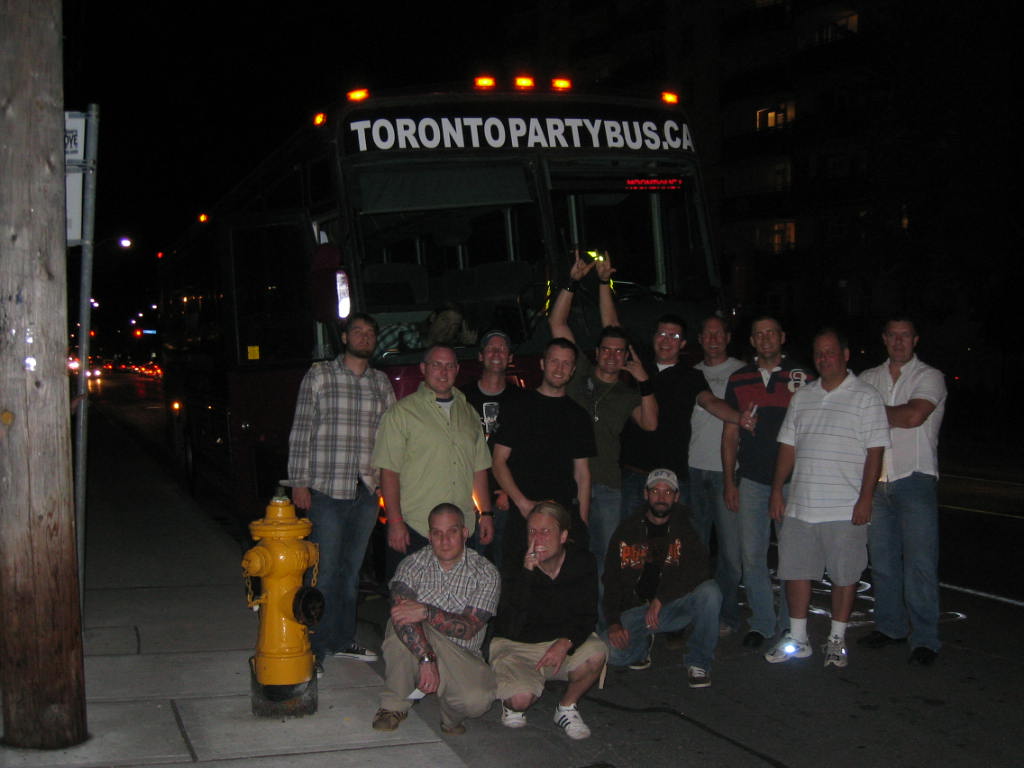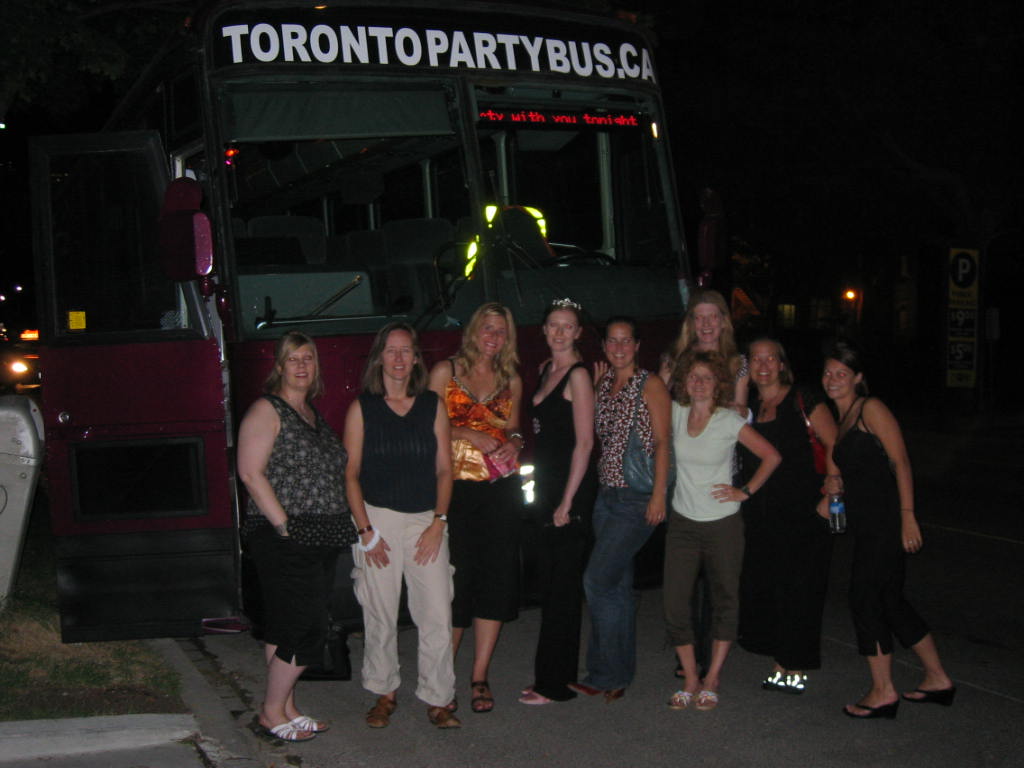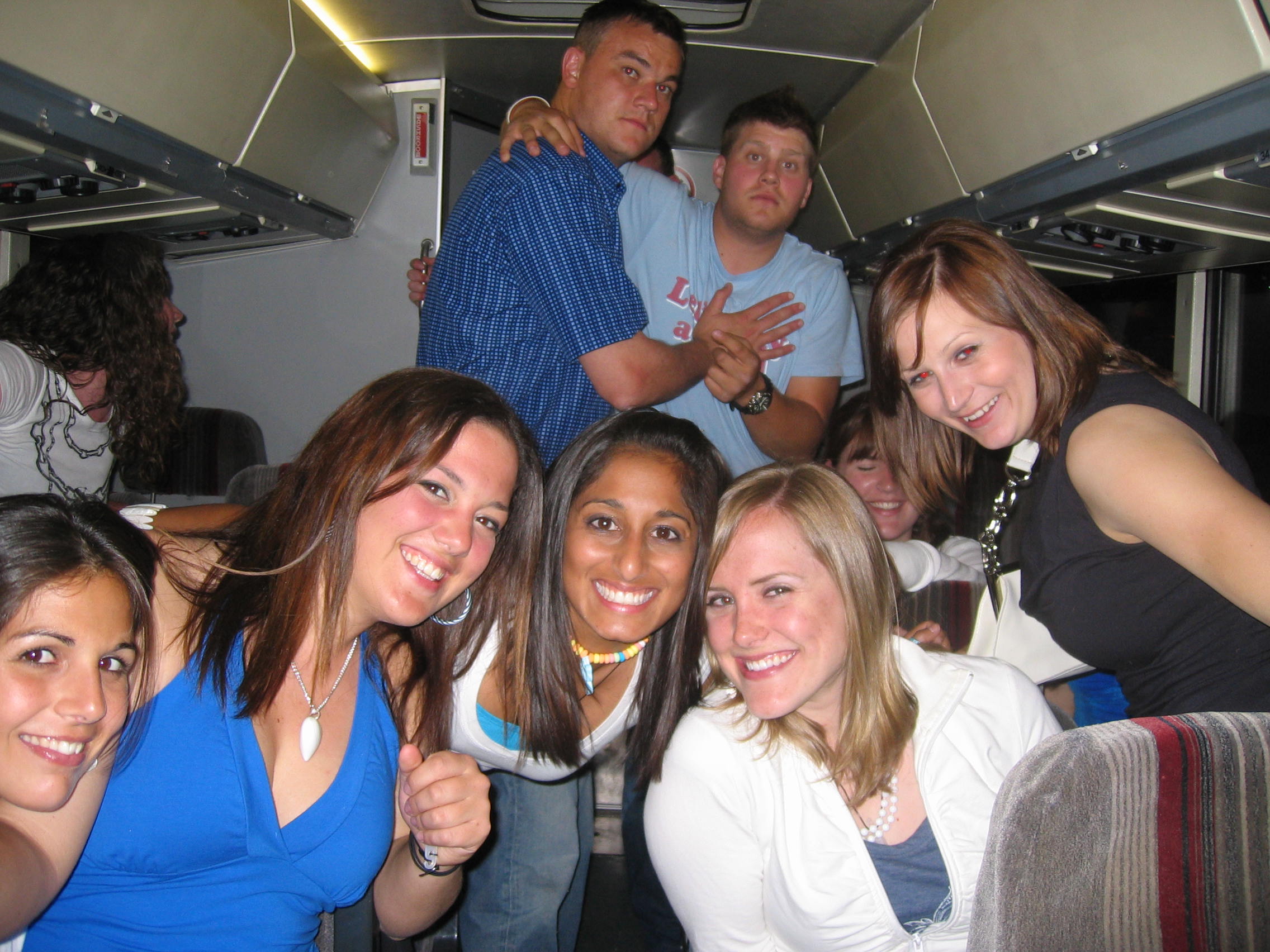 Limo Bus: Seats 25. It has lounge seating, a full sound system, a washroom, DVD player, CD player, privacy glass with curtains and even a bedroom in the back if someone needs a nap!




The Big Party Bus:
Seats 27. Fully equiped with 3 bars, wood floors, 3 flat screen TVs, iPod control with USB attachment, controlable ligting in the rear, champagne/refreshment coolers, CD/DVD 8 speaker sound system, laser lights and even strobe lights!


Karaoke Bus:

Seats 18. This bus has a dance floor, DVD and CD player, disco lights, lounge seating, sound system, flat screen TV, an IPOD hookup and even a cooler compartment for your drinks!




Small Limo Bus with Strip Pole: Seats 20. This bus has: a strip pole, disco lights, rope lights, black leather lounge seating, a dance floor, a tv and a sound system. It does not have a washroom on board.



30 Seat Party Limo Bus:

This bus has black leather lounge seating, with laser lights, flat screen TV, DVD/CD player, washroom, mini cooler for drinks, card tables and lots of room to move around inside the bus.



Party Limo Karaoke Bus: Seats 20. Equiped with a sound system,Karaoke, washroom, dance floor, bar and leather lounge seating. Arrive in style!



Double Decker: Seats 60. This is one of the original double-decker buses from the 70s. This contains afull entertainment system on board (DVD Player and CD Player). It is only available for travel within Toronto and Mississauga.

Party Van: Perfect for smaller groups. It seats up to 14 passengers and has a full entertainment system on board (DVD Player and CD Player). This van can also be used for airport drop off/pickup and after-hour party pickups.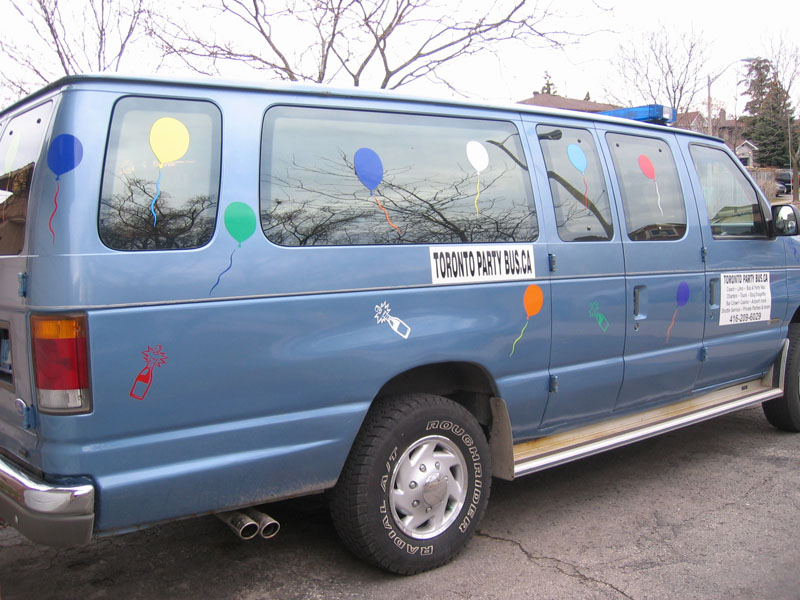 SUV: Top of the line SUV with sound system seating from 11 to 13. Includes a mini bar, TV, disco lights and black leather lounge seating.


SUV - Ford Excursion: Seats 14. It is loaded with 3 flat screen TVs, fiberoptic lights on the ceiling, bar lights, champagne/refereshment cooler and a CD/DVD player sound system.